.
1 Color Imprint 15.00 each

2 Color Imprint 18.00 each
NEW...
Mother of the Bride T Shirt
Crown is yellow, wording is black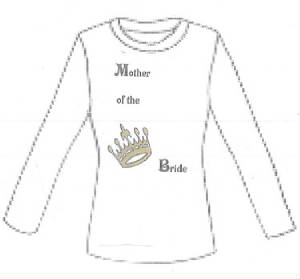 NEW...
Father of the Bride!
Black imprint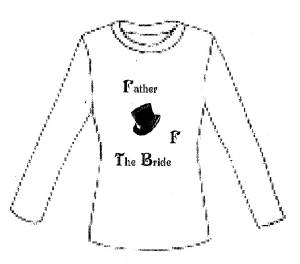 .

.


NEW The Philadelphia T Shirt
The Mother of the Bride T Shirt
The Father of the Bride T Shirt
The Happy Birthday T Shirt
Sizes: Woman's Medium and Large
Men's Large and Extra Large
White T Shirt 50/50

For our Advertising Specialties just give us a call and we will give you a quote! From T Shirts to Envelopes are imprinting is only of the best quality.
We offer the most respected companies in the Clothing Industry.. Your LOGO will stand out above the others and promoting you with more success.
Hi and Welcome....come on in and look around, and see our Wedding & Party Favors, Holiday Baskets & Centerpieces!
Give us a call at 215-796-4343
Sand Castles Designs has been in business for the past 30 years selling Advertising Specialties, Wedding Invitations, Wedding and Party Favors, Holiday Baskets and Centerpieces!!
Serving Chestnut Hill, Montgomery &
Bucks Counties
A MEMBER OF THE FORT WASHINGTON BUSINESS ALLIANCE
Go to Holiday Candy Baskets
for Corporate and Personal
Don't know what to give to your customers...here it is Holiday Candy Baskets.
Going to someone's house for Thanksgiving Dinner...don't know what to bring...here it is the beautifully wrapped Thanksgiving Baskets
with 5 different kinds of Brand Name Candy, Gift Tag
and a Recipe Card!
Corporarte Baskets come with Pens and Sticky Notes.
.
.
.