We just launched "The Angel T Shirt".
For all our little Angels! $23.00 each
White Long Sleeve T Shirt 50/50 Cotton are you ready for this...
With Wings imprinted on the back of the Shirt.
How Cute is this for your special Angel...
Plus a Gold Tinsel Halo...is this the best :)!
Place your order soon before these adorable shirts are gone!!!
$23.00 for T shirt & Halo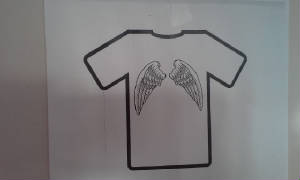 Woman Size: Medium Large X Large







E mail