It was the night before Halloween
and no Ghosts were in sight...
No Pumpkins nor Witches or
Apples to bite!...
All of a sudden I heard a slight Boo
Was that from a Goblin
or the ghost named Lou.
Happy Halloween and to all a Good Fright!
Bootiful Halloween Basket
Tied with a bow and pens.
Recipe card included.
Besides being Bootiful they are
Boodelicious :) :) :)
Happy Halloween from the BOO Family !!!
Below the Boo Family !!!
Pappa BOO & Momma Boo
Hallo BOO , Weenie BOO
and little Peek a BOO! :) :) :)
Sending Fun for Halloween!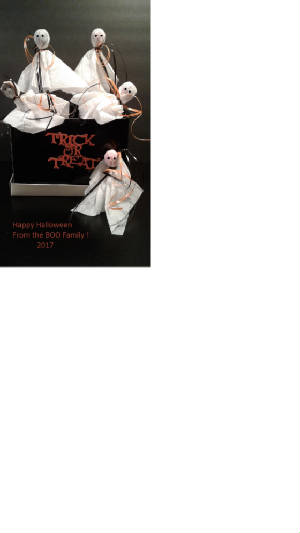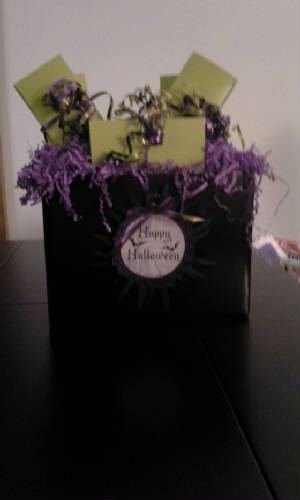 .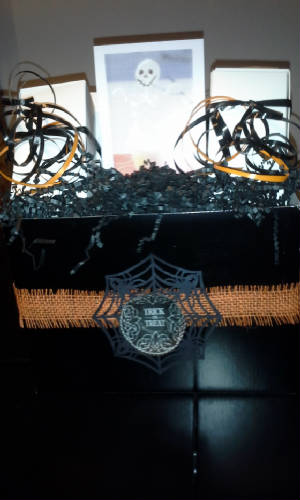 .
Thanksgiving Basket...
Home for the Holidays
Thanksgiving Basket wrapped in cello, tied with a bow & pencils, and a recipe card is included.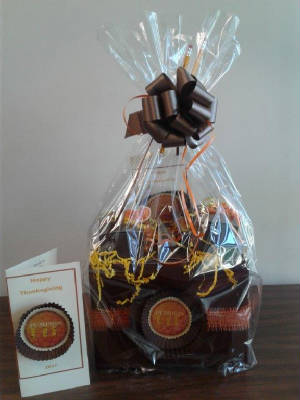 Happy New Year Baskets!
All dressed up for that formal night!
.
.
Valentine's Basket
The best little Love Bug!
.
Saint Patrick's Day Basket
Lets Celebrate!
Thank You Basket
.
.
Maple Ridge Farms Chocolates and Cookies

Food Gifts are perfect for any occasion. FDA inspected facility
These Candy Gifts can be shipped anywhere is the USA!
The Classic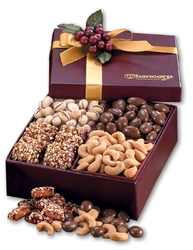 The Classic, Burgundy Gift Box are four of Maple Ridge Farm favorites. Your logo is gold Foil-Stamped onto the lid.
12 to 47 $49.95
48 to 97 $49.65
98 to 107 $48.95
108 and up call for pricing.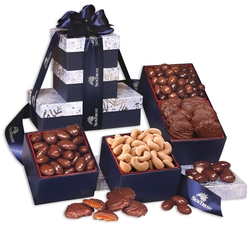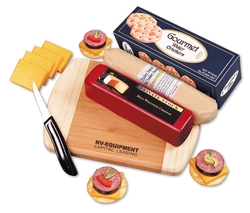 Gourmet Cookie & Brownie Assortment
in Navy Gift Box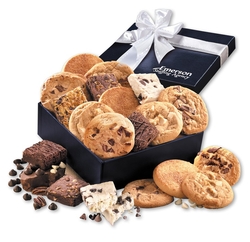 Kosher Snowflake Festive Tower of Treats by Maple Ridge Farms...
Three navy boxes with lids adorned with festive snowflakes are jam-packed with kosher chocolates and nuts. Smooth and crunchy Chocolate Covered Peanuts, Pecan Turtles, Jumbo Cashews, and our world famous Chocolate Covered Almonds. FDA inspected facility.
Quantity 12 @ $49.95
48 @ $49.65
96 @ $48.95