NEW ADORABLE BABY SHOWER FAVOR!!!
Are these the cutest sneakers you ever saw....
Pink or Blue High Top Star Baby Sneakers Key Chain
This is a shoe in favor :) :)
It is a favor that will make them smile!
Pricing
1-35 @ $2.00 each
36-59 @ $1.60 each
60-143 @$1.50 each
144+ @$1.35 each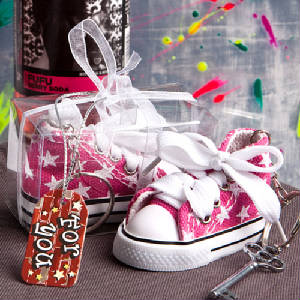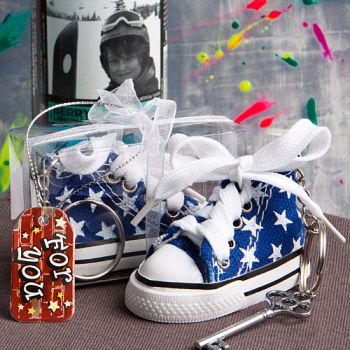 For the Baby Shower
Square Candle tins
Light up your event with these adorable personalized candles.
Size: 1.4"x2"

24-47 @ $2.40 each
48-95 @ $2.20 each
96+ @ $2.00 each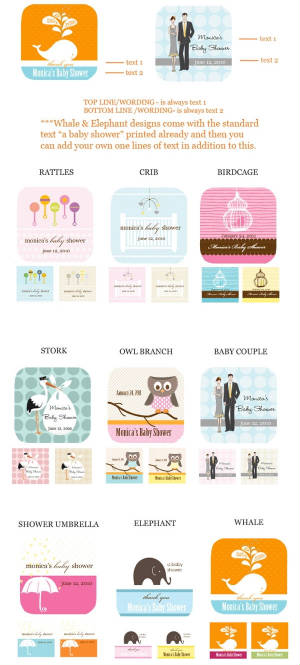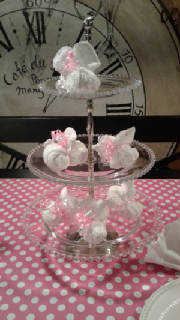 The BOO BOO BUNNY
Made out of a White Wash Cloth
These little Bunnies can be used for a Baby Shower Favors or any Party Favor.
Just $2.75 each, with your choice of colored ribbon.
You can fill with candy and put them at each place setting at your event.
I love these little Bunnies :)
Enter content here
Lollipop Towel Favors
A Sweet Treat
Complete size 6"x 2.75"
Size of Towel 8"x8"
1-11 @ $2.90
12-47 @ $2.60
48-119 @ $2.40
120+ @ $2.24
Colors: White or Chocolate Brown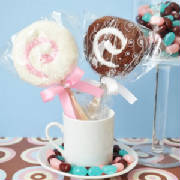 NEW !!!
Giant Blue or Pink Baby Bottle Bank Container
You can Bank on this Favor :) :)
Bottle is a money bank and a container for 16 smaller baby bottles.
They all feature clear plastic bottoms with a blue screw cover and white nipple tops. The large bottle has a screw top with a slit to allow change or dollars to be inserted.
Small baby bottles are decorated with a blue satin bow. Fill the small bottles with treats, candies or a small gift and hand one to each guest as they arrive. You can keep the large bottle as a memento, or use as a bank!
Size Large Bottle 13.25"x6" Small Bottles 3.25"x1 1/2"
Large bottle has a slit to insert coins or dollars
Manufactured from plastic with clear bottom, blue screw cover and white nipple tops
Pricing
1-3 @ $14.50
4-7 @ $11.00
8-15 @$10.00
16+ @$ 9.50
BELOW NEW BABY SHOWER FAVOR